Answers to Your Fishing Questions
October 5, 2015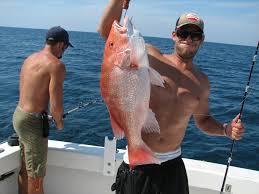 Fishing is incredibly popular in Destin. Before you drop your line in the water, though, you might need to get some answers to some questions. I've been fishing in the waters in Destin for years so I'm going to use my experience to answer some of the most common questions. Then, you will be ready for a fun Destin Florida fishing trip.
What do I need to bring to go fishing in Destin?
If you're planning a Destin Florida fishing trip, you might be worried about what all you need to bring with you. I've got some great news for you. You don't need to bring anything if you go on a fishing charter. The company will provide your fishing license and the gear for you. If you fish at the Okaloosa Island Pier, you just need to pay the $7.50 entry fee and you can fish, even if you don't have a license. You can also rent poles from the pier.
If you decide to go out on your own, you will need to bring whatever you need to fish, though. That includes a license.
Do I have to clean my fish myself?
If you go fishing on your own, you will need to take care of cleaning your fish. However, if you charter a boat, the crew will often clean the fish for you. Just be sure to give them a tip. They work hard and deserve some tips for all they do.
Can I get someone to cook my fish for me?
There's nothing quite like eating what you catch. The only problem is, we aren't all great cooks. You can take your catch to various local restaurants and they will prepare it to your liking. I recommend AJs. It's right on the water so it's easy to head on over after you spend the day on a Destin Florida fishing excursion.
All of this talk about fishing has made me want to go out and drop a line. That means I need to stop writing and start fishing.
This entry was posted in Destin Florida Deep Sea Fishing, Destin Pier Fishing. Bookmark the permalink.